A big thank you to everyone that voted for us at Urge 3 Tattoos in this years Penticton Now's best of the city, This year Urge 3 tattoos got Gold for best tattoo shop category.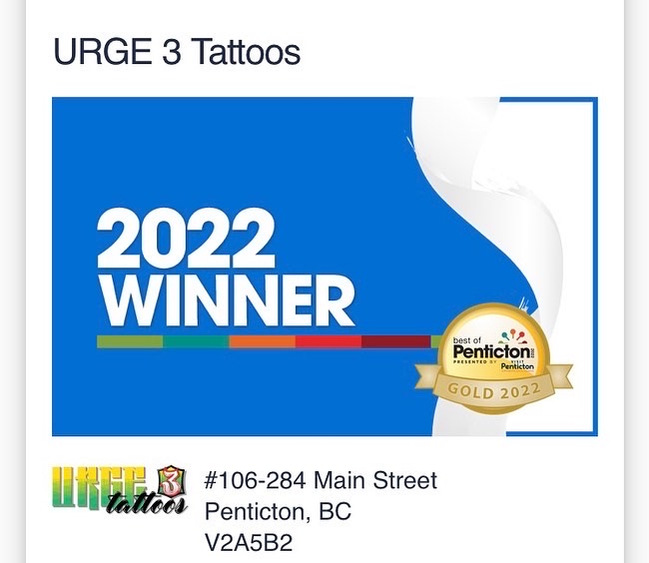 And I received silver in best local artist.
Thank you everyone for nominating and voting for us.